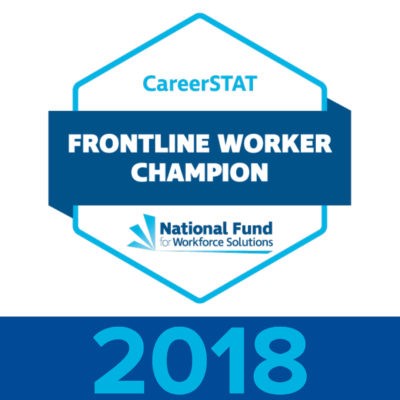 The CareerSTAT Frontline Healthcare Worker Champion program recognizes organizations that are making significant investments in their frontline workers. Selected by a committee of their peers, these healthcare employers have adopted best practices in the recruitment, training, developing, and advancing of frontline workers, including medical assistants, dieticians, nursing aides, housekeepers, and others. Since 2014, Champions have demonstrated positive impact from these investments: for their employees, their business, and their patients.
CareerSTAT is a network of healthcare leaders promoting investment in the skills and careers of frontline workers. It promotes innovative practices and policies for advancing frontline workers, produces an array of resources on the benefits of skill and career development, and supports organizations developing investment programs. CareerSTAT is an employer-led initiative of BLU co-sponsor, the National Fund for Workforce Solutions.
Champion Employers
Emerging Champions
Emerging Champions are organizations that are in the earlier stages of making investments in the skill and career development of their employees. They meet some, but not all, of CareerSTAT's recognition criteria.