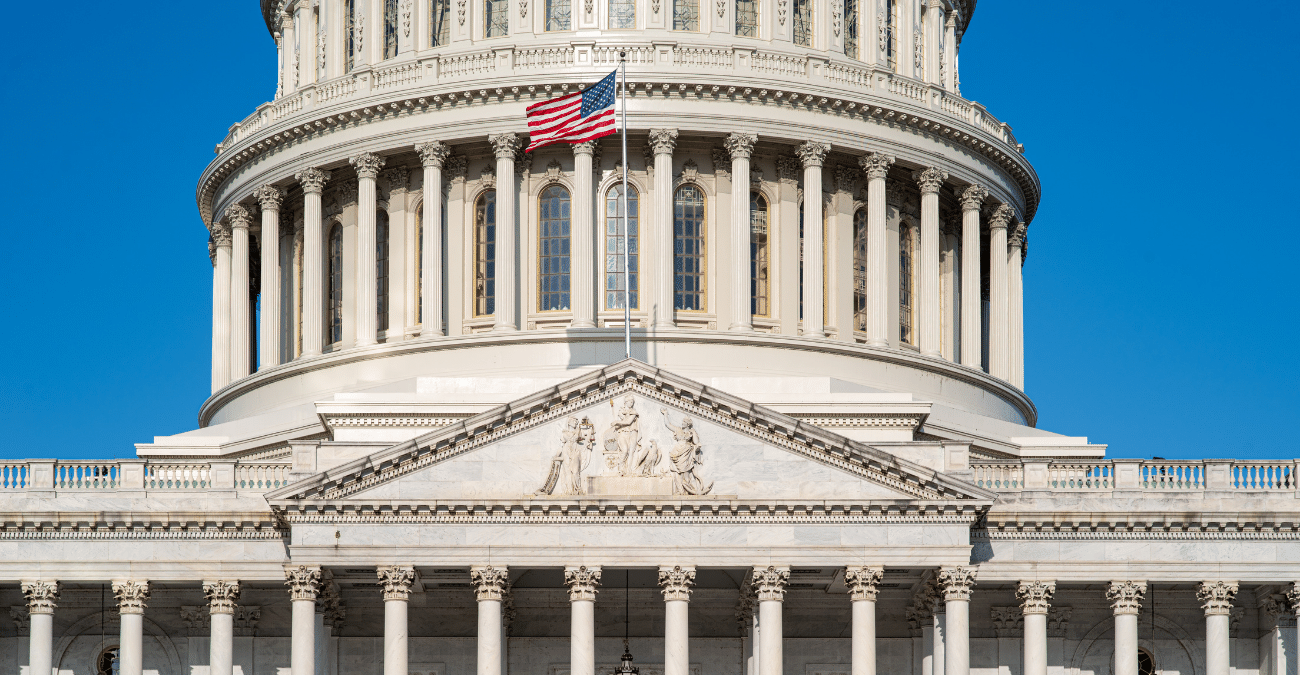 Register here

Join Business Leaders United on Tuesday, April 5 – Wednesday, April 6 in Washington, DC for our annual Business Leaders United on the Hill! this invitation-only event provides an opportunity for a select group of business leaders to come together to advance skills training policy that works for buisness.

For years, businesses have struggled with a skills mismatch as many workers have been unable to access the necessary training and credentials for in-demand jobs. The pandemic has only exacerbated this challenge, straining countless businesses and leaving tens of millions of workers needing to upskill to engage in a rapidly shifting economy. As businesses look to recover from the pandemic, an industry-driven skills agenda is even more critical.

This year, as we bring business leaders' voices back to the Capitol, it will be crucial for policymakers to hear from the collective voice of industry about the need for stronger federal investment in the short and long-term success of America's employers and workforce. Given the accelerated change seen in the last three years, public investment in quality skills training is needed now more than ever to prepare the workforce for today's jobs and the economy of the future.

Register for Business Leaders United on the Hill and call on Congress to invest in the #SkillsToRecover



Frequently Asked Questions

Why should I attend this event?

As business and industry leaders, you have a uniquely impactful voice on skills policy—and one that policymakers in Washington want to hear. Elevating the voice of business leaders with Members of Congress is important to advancing inclusive, high-quality skills training policies that help build the skilled workforce that businesses need to grow and thrive. Policymakers need to hear from small and mid-sized businesses, and this event is a terrific opportunity to build relationships with your representatives in Washington and create enduring opportunities to inform legislation and establish yourself as a resource for your Members of Congress.

What is Business Leaders United?

Business Leaders United for Workforce Partnerships is an initiative of National Skills Coalition (national, nonpartisan 501c3). We are a free, private network comprised of employers from a range of industry sectors across the nation who are concerned that America's workforce does not have adequate access to skills training. They are working with local partners to train and hire community residents for skilled jobs and want our country's policymakers to follow suit and invest - aggressively and effectively - in the skills of America's workers. Business Leaders United promotes inclusive, high-quality skills training policies that help build the workforce that businesses need to grow and thrive.

What is a Business Leaders United fly-in?

A Business Leaders United fly-in is an opportunity for businesses of all sizes, across all sectors, and from all parts of the country to come together in support of strategic federal investments in skills training, providing a platform for business leaders to jointly advocate to their representatives in Congress on skills issues that are important to their growth and success.

Business leaders do not need to be experts on skills training or workforce development to attend.
Members of Congress want to hear about the experiences of business leaders in their local communities. You are not expected to be a workforce policy expert, and your perspective as leaders in your local business community is the most valuable expertise you can bring to this event. Business Leaders United will provide you with basic policy information and helpful talking points, but the goal is to elevate your experience—what is working in your community, and what challenges you are facing—to make the business case for better skills policy in Washington.

I'm a business consultant. Should I still attend?

This event is targeted for employers who have direct experience with hiring and training workers, and for industry conveners who grapple with the workforce challenges of their industry or community (such as chambers of commerce, industry and trade associations, or economic developers).

If you are not directly impacted by a skills mismatch in your industry or community, this event is not the best way to engage with Business Leaders United—but we would certainly still love the chance to connect with you! Please reach out to jeranc@businessleadersunited.org if you have questions or would like to know other ways to connect.
Below is the agenda for the event. We kindly ask that attendees participate in all the activities listed below.
12:00 -

12:30

Lunch

12:30 - 1:00 Welcome & Current Federal Policy Landscape
1:00 - 1:45 Digital Skills in the Workplace: Implications for Business Leaders & Opportunities for Action
1:45 - 2:15 Networking Break
2:15 - 3:00 Business Engagement and Leadership in Workforce Partnerships
3:00 - 3:15 Break
3:15 - 4:15 Strategies for Meetings with Policymakers
4:15 - 5:00 State Delegation Prep
4:45 - 6:00 Reception
Wednesday, April 6


8:00 - 10:00 Breakfast and Final Hill Prep
9:00 - end of day Hill Visits
4:00 - 6:00 Informal Reception



How do I schedule a Hill meeting?
Business Leaders United will schedule all Hill visits for each attendee. Attendees will participate in visits with other members of their state or district. Be sure to register by March 11 to ensure your spot!

How much does it cost to attend?

There is no fee to participate in Business Leaders United on the Hill. Business Leaders United will cover the cost of one night hotel stay, but participants will be required to cover their airfare and ground transportation costs.

Questions?
COVID-19 Policies & Safety Protocols

Your health and safety are a priority for us. Business Leaders United on the Hill 2022 will follow CDC guidelines for in-person events, as well as federal and D.C. requirements.

Attendees must provide proof of vaccination that includes a primary COVID-19 vaccination series and a booster shot if you are eligible, according to CDC guidelines.

Please email Hayley Kaplan at events@nationalskillscoalition.org with proof of vaccination ahead of the event.

Attendees must wear masks indoors, in accordance with current D.C. regulations. Face masks will be available at the registration desk.

Attendees must also agree to National Skills Coalition's COVID-19 Safety Acknowledgement – Liability Waiver and Release of Claims when they register to attend the event.

We will take additional steps to ensure your safety and comfort:
Attendees will have the option of wearing a wristband to indicate they are personally practicing social distancing

Sanitation stations will be well-populated throughout the event space
Touch points will be minimized during meals

All A/V equipment will be cleaned and sterilized as needed
Please note that we will update our Covid-19 safety protocol to reflect the latest CDC guidance, federal and local rules, and best safety practices for indoor events.

Cancellation Policy

Business Leaders United on the Hill registration may be transferred to another attendee or cancelled until March 11, 2022. All substitutions and cancellations should be submitted in writing to events@nationalskillscoalition.org.

In the event of another serious Covid-19 outbreak, the in-person event may be cancelled or postponed.