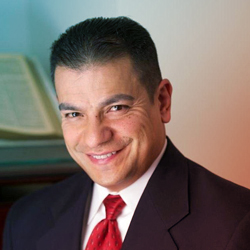 Angel Pineiro, Jr.
Senior Vice President
Agilant Solutions, Inc
Angel Pineiro is the senior vice president of Agilant Solutions, Inc . In his role as an executive at ASI, he has worked closely with the NYC public schools system, which has adopted the CompTIA computer technician certification A+ as part of its curriculum. In his role as chairman on the Per Scholas Advisory Board, Angel has help refined the curricula to meet the demands of employers hiring IT personnel.
Agilant Solutions, Inc is an IT services and solutions provider and has approximately 200 employees. Over the past 12 years, Agilant and its senior vice president for services, Angel Pineiro, Jr., have worked closely with a New York City based non-profit called Per Scholas which provides technology education, training and job placement services for low-income communities. Agilant has supported this mission and has hired over 400 IT technicians over the past decade to complete contracts that Agilant had with the New York City Department of Education and other IT service contracts.