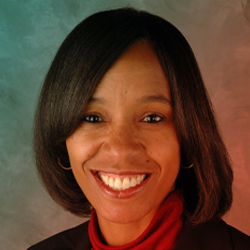 Liza D. Smitherman
Vice President of Professional Development
Jostin Construction, Inc.
Liza D. Smitherman, is the Vice President of Professional Development for Jostin Construction, Inc. and Partner in Brewster Pumping, LLC. Within this role, she has provided leadership in the planning and directing of programs for all human resource areas within the company including employment, employee relations, compensation, training and development, benefits administration, and equal employment opportunity.
Liza is active in community organizations, serving on the Executive Committee and as a member of the Board of Trustees for Easter Seals Tristate, City Gospel Mission, and the Cincinnati USA Regional Chamber. She is also a member of the Partners for a Competitive Workforce Construction Pathways Partnership Team as the employer chair and a member of the steering committee for Business Leaders United for Workforce Partnerships.
Watch Liza discuss the concern for finding the skilled workers her company needs to complete the construction projects they earn, and the risk this skills gap poses to its livelihood.