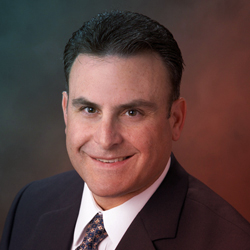 Michael Tamasi
Chair, BLU Executive Committee/ President and CEO
AccuRounds
Michael Tamasi is President and CEO of AccuRounds, a contract manufacturer dedicated to being the leading value solution for custom mechanical components and sub-assemblies used in numerous industries including medical, defense, semi-conductor, aerospace and oil/gas. Michael, a second-generation owner, has been working in the family business for 25 years.
Michael is very active in several industry and educational organizations including the National Tooling and Machining Association as Audit Team Leader/Member, and served on their Boston Chapter's board for fifteen years. He is also a NIMS (National Institute for Metalworking Skills) Audit Team Leader, and currently sits on the GBMP board of directors as chairman, leading their strategic planning committee. In January of 2010, he was appointed the Massachusetts STEM Advisory Council by Governor Patrick. Michael also served on the Southeastern Regional Vocational Technical High School's advisory board and currently sits on the advisory board for the Mechanical Engineering Department at the University of New Hampshire.
Watch Michael discuss the lack of technical and soft skills that is hindering the industry's ability to fill available jobs here.