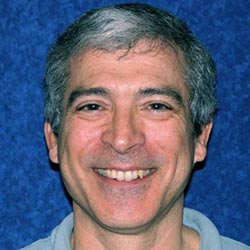 Mike Mandina
President
Optimax Systems, Inc.
Mike Mandina is the President of Optimax. An entrepreneur, he has started two manufacturing businesses providing precision optics to photonics companies. Mike joined Optimax in 1991 and has provided the leadership to help create the prospering company that it is today.
Mike is an active member of several professional organizations, most notably serving on the boards of the Rochester Regional Photonics Cluster, the Rochester Technology and Manufacturing Association, the New York State Finger Lakes Workforce Investment Board and the High Tech of Rochester's Manufacturers Extension Partnership. Mike was instrumental in the development of FAME (Finger Lakes Advanced Manufacturer's Enterprise), a non-profit organization committed to workforce development. He serves as the FAME chairperson and is the FAME representative on the Monroe Community College Optics Department Hiring Committee.  He was honored by being inducted into the New York State Business Hall of Fame in 2008 and is a recipient of the 2010 Entreprenuership Award from the RRPC.
Watch Mike talk about the challenges of finding skilled workers to fill available positions in his precision optics manufacturing company and his work with partnerships that are creating a pipeline of trained workers to meet industry needs.