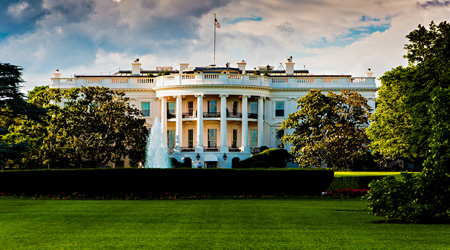 Biden's message was echoed by the Secretaries of Commerce and Labor who were both present at the summit and active participants. They all recognized the importance of the work that is being done to allow people to take the next step in their careers.
During the summit, attendees participated in roundtable discussions and breakout sessions focused on apprenticeships, on-the-job training, credentials, employer provided education benefits, and mentorship and supportive services. The summit presented an opportunity for BLU employers to weigh in with the administration on the issue of upskilling and see what strategies other business and labor leaders have implemented nationally. Employers also discussed how other businesses could be encouraged to join the movement and emulate the good work that is already being done.
"I can hopefully take away [from the summit] some of the best practices in use around the country," said Michael Tamasi of Massachusetts-based AccuRounds to The Enterprise.
"There were a lot of ideas around what other employers throughout the United States are doing," said Traci Tapani of Minnesota's Wyoming Machine in an interview with Minnesota Public Radio. "To find like-minded people who are already doing this kind of [upskilling] work has been helpful to everyone that is here."
BLU employers were particularly pleased to hear the administration pledge to help facilitate upskilling commitments.
Karl Robinson, President of North Carolina-based trucking company R&R Transportation, expressed hopes to the Triad Business Journal to see greater support in getting more employees into the logistics industry.
"If I had more drivers, I could hire them tomorrow," Karl said. "All of the other trucking companies in the Triad area could use drivers yesterday."
What BLU businesses are doing right now serves as a model for others to follow. An interactive map showcases upskilling commitments from employers across the country, such as Mike Mandina of Optimax in New York, whose employees are encouraged to take advantage of the company's 100 percent tuition program for community colleges.
"As employees attain higher skills, the opportunities within the company for both wage growth and promotion increase," Mike stated in the Rochester Business Journal.
In conjunction with the interactive map, the White House released an Upskill Initiative Fact Sheet highlighting several BLU employers and an employer handbook for upskilling America's front-line workers.
BLU employers were a leading voice for small and medium enterprises (SMEs) at the summit on an issue which is of such immense importance to the future health of the U.S. economy—creating new opportunities for our employees to raise their skills and advance within our companies.
"Like many other business owners, I want to continue to grow my company and the only way I'm going to do that is to find new solutions to bring in the skilled labor we need," said Traci Tapani. "The most exciting thing is it doesn't just benefit businesses, it benefits the employee by giving them a pathway to a higher paying job in the future. Everybody really wins when you're upskilling."