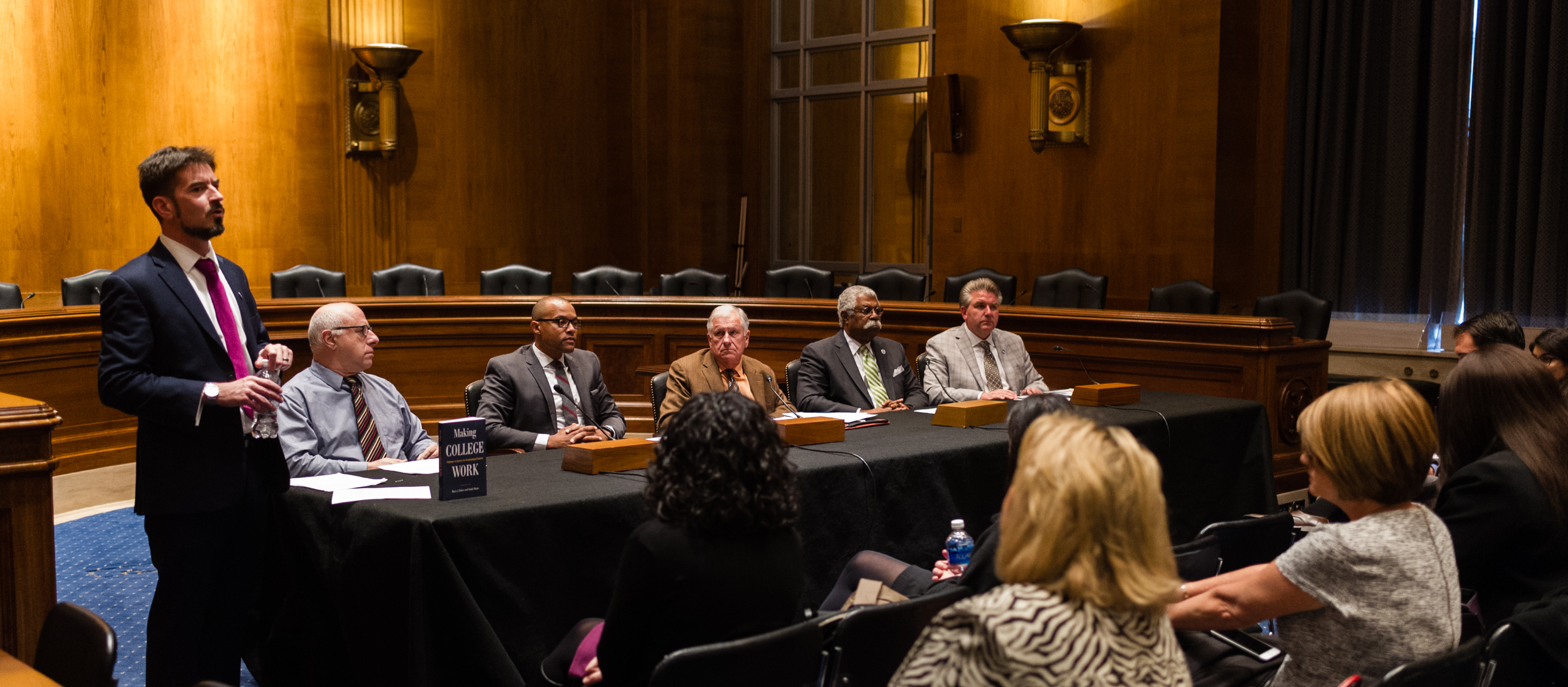 Thirty-five BLU business leaders from 15 states - alongside their community and technical college partners - came to DC the first week of December to talk with their members of Congress about the skills mismatch they are facing in their communities. Together, the businesses and community colleges were able to talk about the role their on-the-ground partnership plays in creating a pipeline of skilled workers, and the ways in which their policymakers could better support these efforts. This fly-in was incredibly timely, as the meetings were scheduled within days of introduction of the PROSPER Act, the House bill to update (reauthorize) the Higher Education Act.
The PROSPER Act would modernize Pell grants to allow usage for shorter-term and competency-based programs, provide user-friendly sharing of education outcomes data, and support business-led partnerships to expand work-based learning opportunities. Though not a perfect bill, these are some real steps in the right direction on key asks that BLU business leaders have been carrying to Capitol Hill repeatedly, throughout the year. An analysis of the bill's pros and cons appear on our skills blog. In their conversations with policymakers, BLUs were able to reinforce from a real-world perspective what works and what doesn't.
The BLU leaders that attended represented a range of industries including healthcare, logistics, IT, construction, power generation, equipment supply, and manufacturing. They also varied in size – the owners of Automation Tool & Die, a family-owned manufacturing company in Ohio, went up to Capitol Hill alongside representatives from Panasonic - the international corporation which is currently working in Nevada to develop lithium-ion batteries for Tesla.
BLU has been persistent about elevating the small- and medium-sized business voice in 2017. The need for skilled workers is no longer a secret on Capitol Hill, and BLU's presence at this critical time will ensure that lawmakers considering solutions for closing the skills gap will hear success stories from businesses really working to close the skills gap.
Resources: