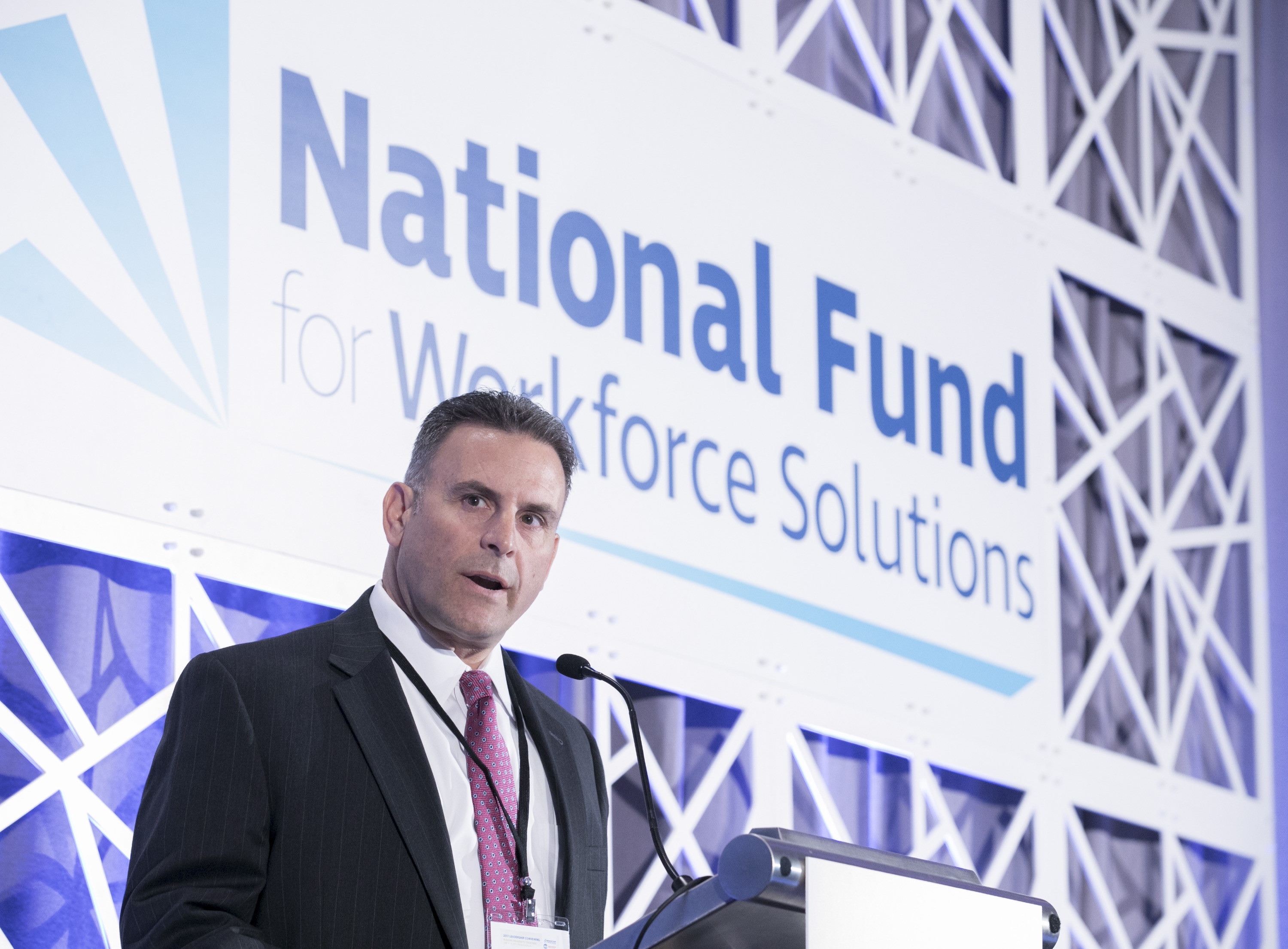 On June 15-16, BLU employers met with workforce practitioners in Philadelphia to exchange expertise and perspective during the annual National Fund for Workforce Solutions (NFWS) Convening.
BLU's Karl Robinson, President of North Carolina-based trucking company R&R Transportation, joined a plenary with two other companies, Norton Healthcare and Universal Woods, to share why they decided to invest in their frontline workforce. Karl emphasized the range of skill sets his frontline workers need to have, given their multilevel role as not just truck drivers, but also as the face – and essentially salesforce – of his trucking company.
The second day of the convening began with a BLU-hosted peer-to-peer breakfast discussion on advancing job-driven skills policies, followed by a morning plenary that was kicked off with a speech from Michael Tamasi, BLU's Executive Committee Chair and President of AccuRounds. Mike spoke from personal experience about the opportunity that BLU offers to small and medium-sized businesses to advocate for their interests through policy.
The morning plenary was followed by a BLU breakout panel that featured National Skills Coalition's CEO Andy Van Kleunen and Federal Policy Director, Kermit Kaleba, who teamed up with Mike Kenig, Vice Chairman of Holder Construction and member of BLU's Executive Committee, and Karl Robinson to talk about federal workforce policy opportunities and the role of business in shaping those policy proposals. Kermit described the federal policy landscape and shared his analysis of President Trump's recent Executive Order on apprenticeship. Sector partnership, small business subsidies, short-term Pell grants, a Work-Based Learning Support Fund and aligning Perkins Career and Technical Education funding with business-demand were among the policy initiatives shared. Descriptions of these proposals can be found here.