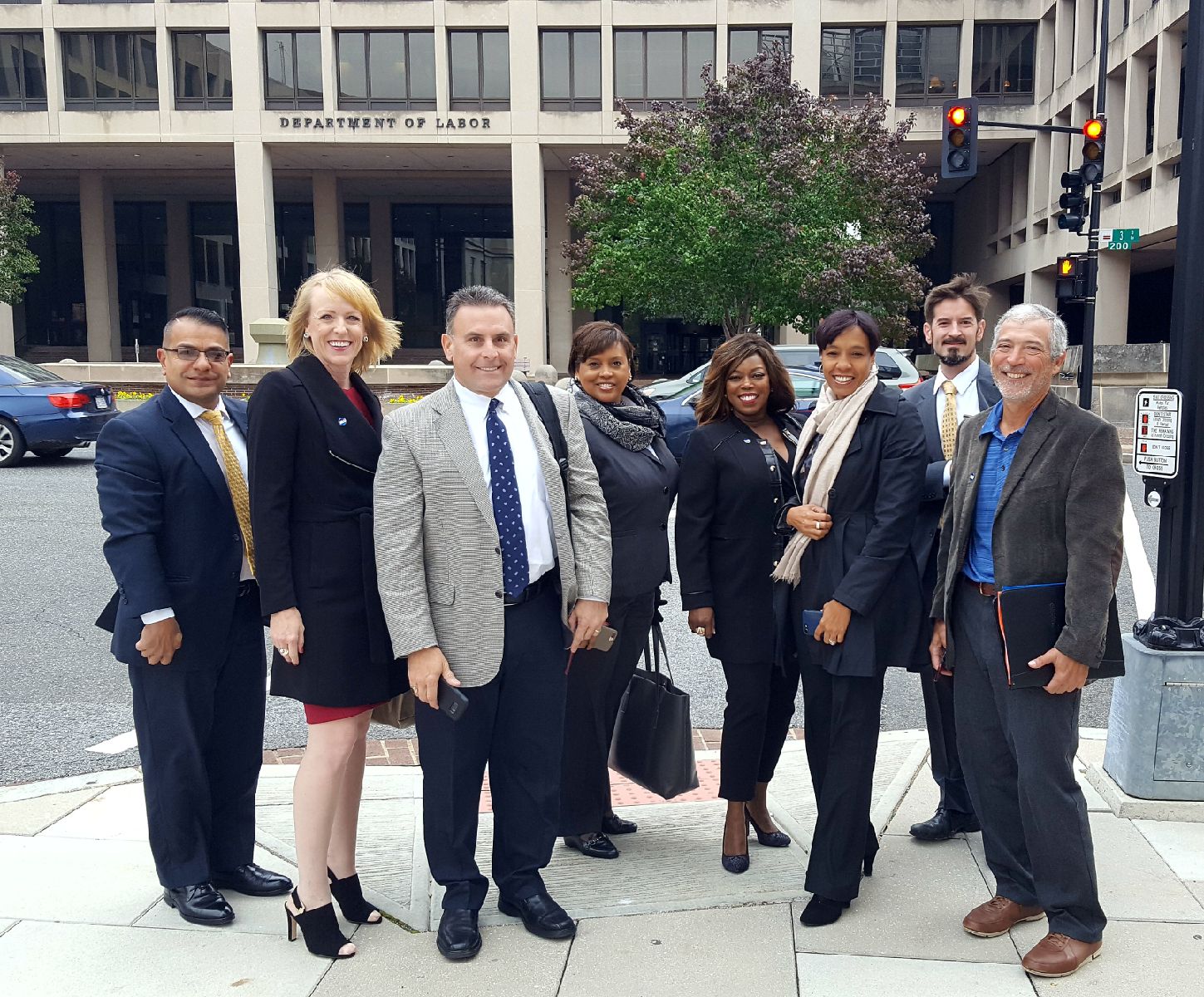 On November 7-8th, business leaders of BLU headed to DC to meet with the members of the Administration, including the Department of Labor, Department of Commerce, and the White House Domestic Policy Council. The intention of the meetings was to elevate the voice of small and mid-sized businesses in the current federal dialogues on apprenticeship and work-based learning, as well as to talk through how education can better keep pace with the needs of business through the modernization of student financial aid.
Business leaders representing manufacturing, such as Randy Bennett of Automation Tool and Die in Ohio, and Mike Mandina of Optimax in New York, were able to tell first-hand stories of the value that sector partnerships have played in the expansion of work-based learning for their industry. And Shana Welch, of Mercy Health Systems in Michigan, was able to talk through the benefits and challenges of setting up an apprenticeship program in a nontraditional field like healthcare.
As bills like PARTNERS Act, BUILDS Act, and JOBS Act are introduced in Congress, it's critical that business leaders are front-and-center to tell the story about how policies such as these support not just the needs of their industry, but the needs of workers back home. This set of meetings with the Administration was one important step in the process.
Attendees included: Randy Bennett, Automation Tool & Die (OH); Anette Smith-Dohring, Sutter Health (CA); Jody Fledderman, Batesville Tool & Die (IN); Liza Smitherman, Jostin Construction (OH); Pam Lendzion, MarineTec (FL); Michael Tamasi, AccuRounds (MA); Mike Mandina, Optimax (NY); Traci Tapani, Wyoming Machine (MN); Angel Pineiro, ASI System Integration, Inc. (NY); Shana Welch, Mercy Health Systems (MI).