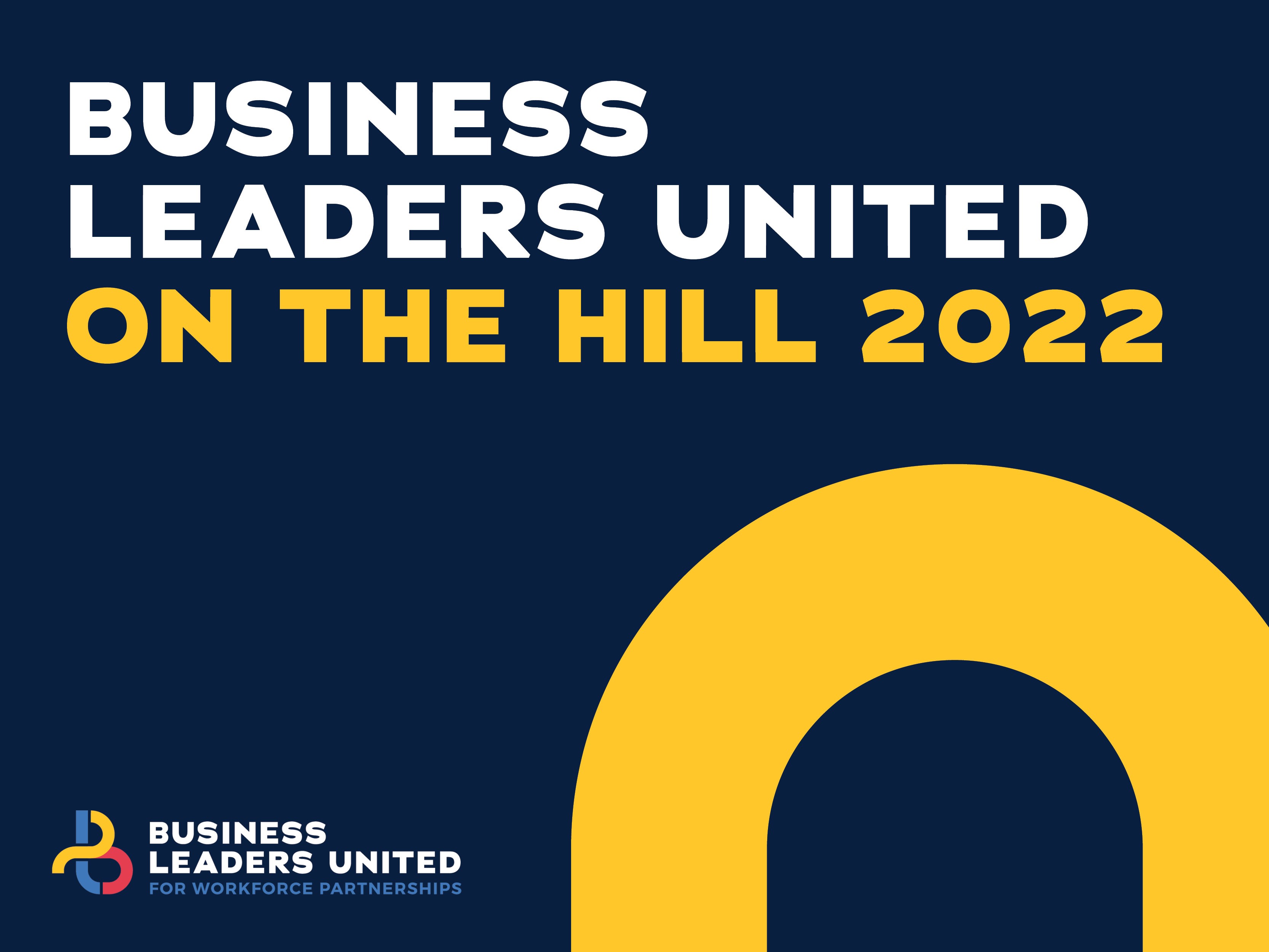 Business Leaders United recently brought businesses from more than 20 states to Capitol Hill to promote inclusive, high-quality skills training policies that strengthen the workforce and help businesses grow and succeed.
The COVID-19 pandemic strained both employers and workers alike. Now that the economy is reopening across the country, many businesses are having difficulty attracting and hiring employees with the skillsets required for open jobs. At the same time, workers are struggling to access quality skills training programs, which will be a critical component of our recovery from the public health crisis.
"Because of the impact of the pandemic on small and medium-sized businesses that make up the backbone of our economy, it's more important than ever that policymakers on Capitol Hill hear about how they can support us," said Michael Tamasi, President & CEO, AccuRounds.
Participants at the event included c-suite executives, human resource professionals, and government affairs leaders from small and medium sized enterprises and business membership organizations. They discussed their struggles attracting talent with more than 50 Congressional offices and raised three solutions to help address this issue. Across all of the meetings, expanding the workforce and removing barriers that have prevented workers of color and women from accessing skills training was a top priority.
SHORT-TERM SKILLS TRAINING HELPS WORKERS GET NEW SKILLS
The pandemic altered the economy and the workplace, and as a result, many workers need access to skills training in order to land jobs in new industries or to keep up with changing technology in their current jobs. Short-term skills training can help people reskill and upskill, but the problem is that there is limited access to financial assistance to reduce the cost of attendance of these programs. This can result in thousands of dollars in debt burden for participating students.
"We are confident about our ability to innovate and compete in a global marketplace. What we need is a strong, skilled workforce to drive our growth," said Dan Peterson from Cook Medical.
The Pell Grant helps make college more affordable, but it cannot typically be used for shorter-term skills training programs. Legislation called the JOBS Act would make the Pell Grant accessible to these programs, and it requires that training be aligned with industry demands. Congress is currently debating whether to include it in bipartisan competitiveness legislation.
PARTNERSHIPS CREATE INDUSTRY-DRIVEN SKILLS TRAINING AND CREDENTIALS
Skills training aligned with businesses and workers is critical. To build these programs and develop a talent pipeline, employers have partnered with businesses in their industry, education, labor, and local human service organizations. Sometimes called sector or industry partnerships, these regional collaboratives also create strategies to offer services that support workers to complete a program (e.g., childcare, transportation, career counseling.)
"It's no secret that businesses need workers with specific skills," said Angela Smith Jones from the Health and Hospital Corporation of Marion County. "Sector partnerships create solutions that help both workers and businesses get what they need."
Public investment is frequently required to get a partnership off the ground and sustain it. The ACCESS to Careers Act would offer funding directly to community colleges for these collaboratives and the PARTNERS Act would support partnerships focused on work-based learning and apprenticeships.
SKILLS TO USE NEW TECHNOLOGIES ARE CRITICAL
The pandemic compressed 10 years of technological advancement in the workplace into less than one year, but large segments of the workforce need investment in their digital skills to equip them to use new and even existing technology. The recently passed federal infrastructure bill includes new funding that can be used to develop occupational digital skills training programs, but state advocacy is needed.
"Our workplaces are infused with technology, and we need workers who already have digital skills when starting a new job. Access to that training must be inclusive to grow as a community," said Marvin DeJear, Ph.D. from the Greater Des Moines Partnership.
Each state will receive funding to address digital equity, but Governor's offices need to first develop a plan for how these funds will be used. Now is the time for business leaders to speak with their state administration to make sure some of these funds are used for occupational digital skills training in addition to broadband access, digital devices, and foundational computer skills.
NOW IS THE TIME TO CONTACT CONGRESS
Short-term skills training will be a key ingredient in our economic recovery from the pandemic, and it enjoys bipartisan support in Congress. With a range of competing priorities this spring, now is the time to contact your Member of Congress to make sure the JOBS Act is not left on the cutting room floor.
To learn more or to join our free, private, no obligations business leader network, reach out to Jeran Culina at jeranc@businessleadersunited.org.
Resources:
Business Leaders United on the Hill 2022 Agenda
Business Leaders United Federal Legislative Agenda
Business Leaders United Top Legislative Priorities