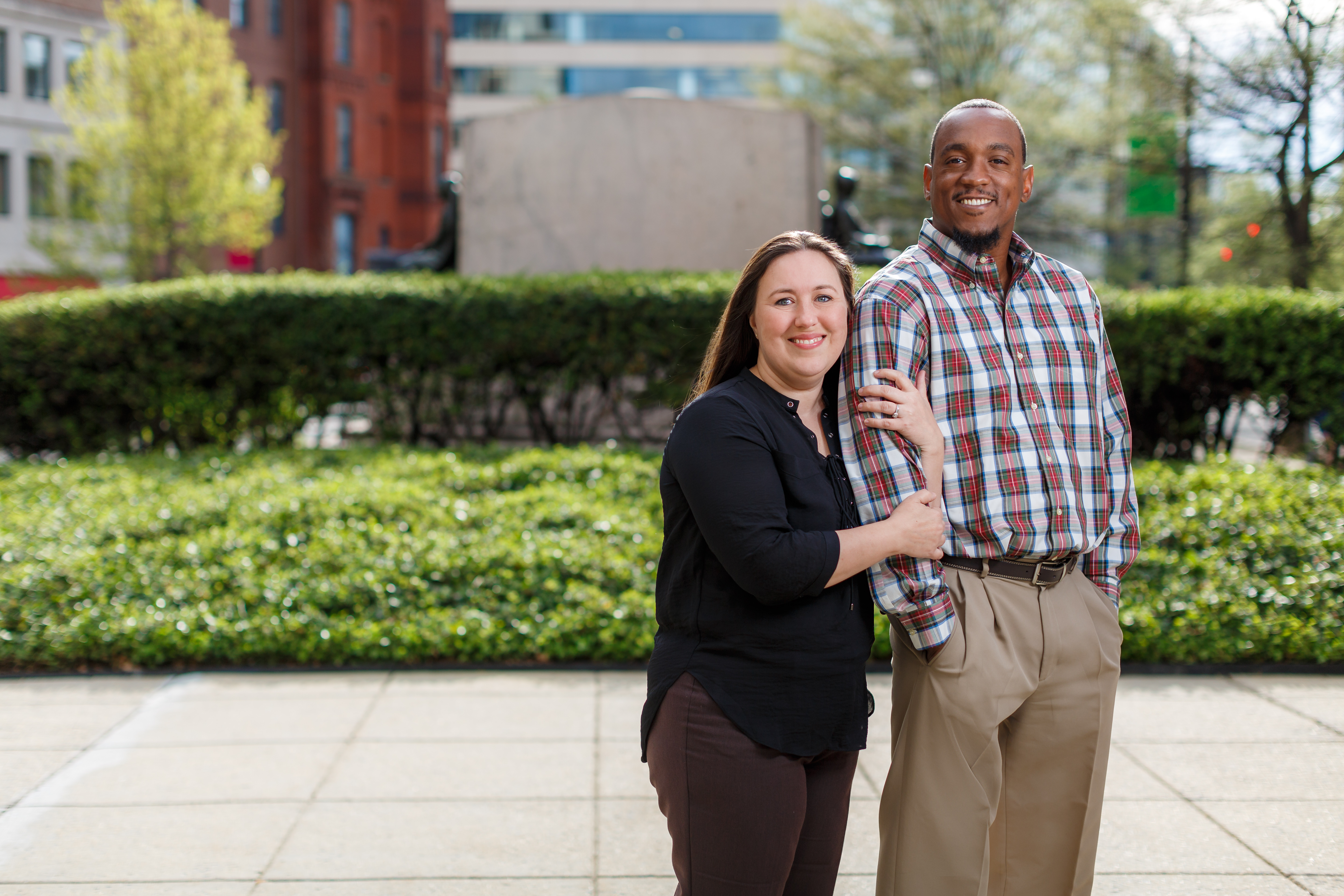 "The apprenticeship program gave me an opportunity to keep succeeding," Jeffrey Bond shared during a BLU meeting at National Skills Coalition this April. "I was committed to success and being gainfully employed and right after completing the program, I was employed full-time." Since his recent graduation from his training program in Philadelphia, Jeffrey has been promoted twice and is currently pursuing an undergraduate degree.
Business Leaders United added an important voice to its advocacy on Capitol Hill this April: the very workers filling the skills gap that BLU has been advocating to close. Business leaders from five states and four different industries were joined by an employee that took advantage of skills training and their training partner. Together, the three perspectives allowed policymakers to get a full picture of the need for business-led partnerships, and more importantly, what it takes for them to work.
The small fly-in included a worker/partnership delegation from Nissan Group of North America in Tennessee, Wild Dunes Resort in South Carolina, Philadelphia FIGHT—a community health center in Pennsylvania, Subaru of Indiana Automotive, Inc, and Anning-Johnson—a construction company in Georgia. Nicholas Holmes, an employee of Anning-Johnson Construction Company, is pictured right, with his wife Amy.
The group shared their experience building quality training programs with real results in meetings with their legislators and later, during a briefing on Capitol Hill. The range of voices allowed Hill staff to see how work-based learning can create opportunity beyond what is expected of skills training by highlighting programs from different industries and in different regions.
Having the skilled employees at the table themselves allowed them to demonstrate how skills training also works for people coming from different circumstances at different stages in their lives. Richard Gardner from Indiana talked about spending over a decade selling insurance before apprenticing with Subaru Automotive and quickly being promoted. Nicholas Holmes described climbing the ranks at Anning-Johnson Construction and buying his own home, something he couldn't have imagined before joining the company.
The delegations working together brought depth and fullness to their meetings with policymakers, and BLU worked with them to connect the dots between their experiences back home and the federal policy asks that relate. Enabling states to scale successful business-led partnerships through the PARTNERS Act, among other levers, is an ongoing conversation, and BLU is working to include a broader swathe of stakeholders every day.