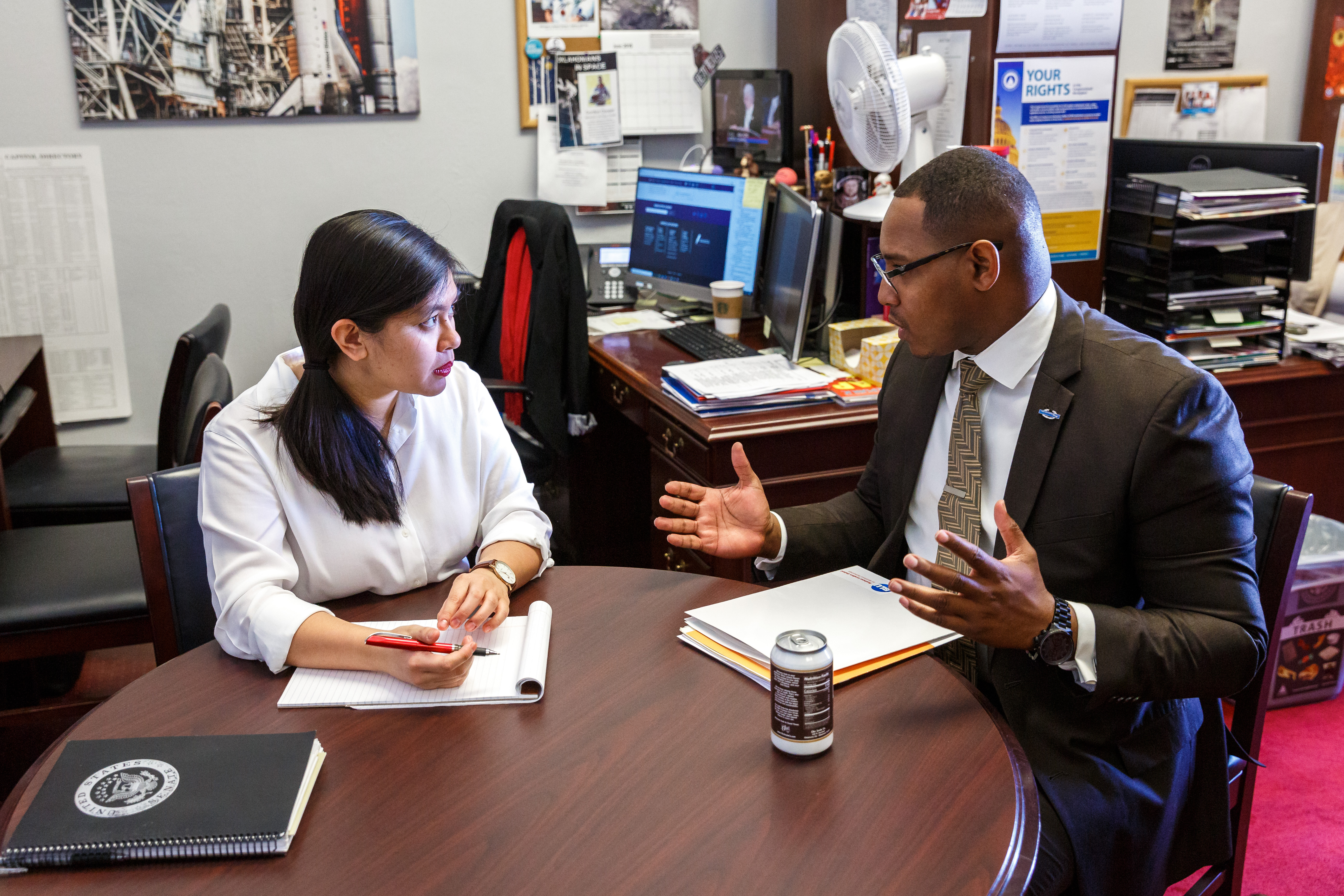 Business Leaders United (BLU) hosted nearly 100 industry leaders last month to make the business case for better skills policy in Washington. During Business Leaders United on the Hill, employers across a range of sectors, representing twenty-three states, joined us in the nation's capital on November 20th for an industry-led discussion of federal policy opportunities around higher education, work-based learning, and investments in skills training. The following day, they brought that message to over seventy-five legislative offices, including the White House, the Department of Labor, and leadership offices in both the House and the Senate.

For this event, leaders of small businesses like R & R Transportation in North Carolina and Diego and Son Printing in California came alongside businesses with a nationwide presence, such as Atlanta-based Holder Construction and Genesis Healthcare, based in Pennsylvania. Major metro area chambers of commerce representing communities like Dallas, Philadelphia, Atlanta, Nashville, and Los Angeles joined with chambers serving smaller metros and communities—like Charlottesville, Virginia, and Topeka, Kansas as well as York and Lancaster counties in central Pennsylvania. This diverse audience of business community leaders from across the country brought one simple message to Washington: we need our nation's policymakers to invest—aggressively and effectively—in the skills of America's workers.
Each business, industry, and community demands a different set of solutions in their struggle to find skilled workers for the high demand jobs of the 21st Century economy, and BLU's Industry-Driven Skills Agenda lays out a policy framework that would equip employers with the tools they need to develop those solutions in their local communities. Those tools include investments in a workforce system that is driven by local industry partnerships, as well as improving and expanding work-based learning and apprenticeship opportunities, modernizing higher education so that it is more responsive to the needs of businesses and working adults, and tax credits that incentivize businesses—especially small and midsize businesses—to invest in the skills of their workers. Each of these opportunities is designed to leverage the shared need of both major nationwide corporations and hometown entrepreneurs trying to grow a small business, harnessing the scale of partnerships and the impact of local collaboration.

The most impactful element of the Industry-Driven Skills Agenda is the unparalleled bipartisan support it receives. With over 80 Republicans and 100 Democrats in Congress cosponsoring portions of this agenda, these commonsense solutions are gaining traction on the Hill at a time when bipartisanship can seem a bygone element of federal policymaking. Instead, Senator Rob Portman (R-OH) and Senator Tim Kaine (D-VA) spoke at breakfast to Business Leaders United on the Hill attendees, thanking them for lending the voice of industry to these critical issues. As the original cosponsors of the JOBS Act and the BUILDS Act—which would allow high quality short-term training programs to be Pell eligible and expand apprenticeship opportunities within infrastructure industries, respectively—Senators Portman and Kaine stressed the importance of industry voice advocating for these issues, as they continue to champion them side-by-side among their own colleagues in the Senate.

As these business leaders return to their home states and communities, you can join them in raising your voice for skills policy that works for business. Here are a few ways that you can take action today:
Sign up to be a Voice for Skills today to raise awareness about the importance of better skills policy

Sign our petition calling on debate moderators to ask candidates about skills

Reach out to robg@businessleadersunited.org to hear about more opportunities to engage in advocacy with BLU.