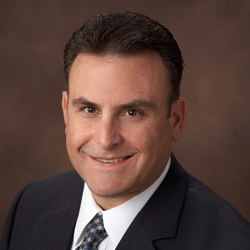 Why is skills training so important to AccuRounds? 

AccuRounds has put a large emphasis on corporate social responsibility and creating quality jobs. We want our team members to have purpose in their work, which includes providing opportunities to upskill and reskill on the job.

Tell us about the work you are doing to strengthen the workforce at AccuRounds and in your region of Massachusetts.

AccuRounds has been involved in workforce development for close to 40 years now. We invest in our community through several different methods including co-op programs, college internships, and Career and Technical Education career pathways. A few years ago, we launched the AccuRounds Lifelong Learning University (ALLU), which provides employees with continual learning objectives. Team member development has become so important to future success, we recently established an internal position to coordinate this work to ensure everyone is provided with opportunities to hone their skills. What is key for us with our team members is looking ahead and aligning the desires of the learner to the needs of AccuRounds and helping them advance in their chosen careers. When an individual learns a new skill, or adds a credential related to their job, they also receive a wage increase. This is a win-win, a more flexible team and higher employee earning power.

At a statewide level I am involved in several groups including co-chairing the Massachusetts Advanced Manufacturing Collaborative (AMC) and participating in the Southeast MA STEM network. Both groups have a keen focus on workforce development. For our regional AMC, I lead meetings that involve several stakeholders including State workforce board leaders, educational institution representatives and proactive employers. This is a true sector partnership where existing training programs are reviewed, skills needs are identified, and training curriculum is developed. Available state funding programs for business are presented as well.

How has your involvement in skills training initiatives and advocacy helped your bottom line?

We are always making improvements to our processes and policies through work on continuous improvement methodology and lean practices, which extends to empowering our employees to make changes that improve efficiency. This approach has proven successful as we have seen revenue growth close to 50% over the last two years. The pandemic has shown us that training is even more important. We could not have taken on the increase in business resulting from the pandemic without this company-wide focus on training. One proven approach is having key employees train and mentor new employees, especially individuals that did not have the specific skills needed for our work. This skills training helped improve our bottom-line, resulting in record bonus pay for our entire team.

What do you value about being a part of Business Leaders United? 

The best part of being involved with Business Leaders United is networking with people at a national level. Through that networking, I learn what other states are doing. I can then take that information back to Massachusetts and act on it where applicable. It is also exciting to participate in policy development and take my own experiences to the Hill. I know that when I go to the Capital, I am not just a representative of my business, but I am representing my employees, which shines a positive light on AccuRounds.  

Why should other employers get involved in advocating for employer led workforce development initiatives and skills training?

It is important as an employer to have a local, state and national perspective on skills training.  A lot of people complain about the lack of talent, but if you are not involved how can you complain? The technology being integrated at advanced manufacturers is changing the future of work for our industry, and jobs in the sector have changed and will continue to change, for the better. The leaders at AccuRounds need to train and upskill our team to utilize this new equipment, allowing us to remain competitive in a global market. Employers need to be involved in workforce development and skills training. What better way to get involved than to formulate publicpolicy?

Are there other burning thoughts that you would like to share with your employer peers?

The networking piece is critical – if you want to be successful in any business, you need to get active outside of your business to understand what is happening locally and nationally that could impact your company. Participating at all levels is best. Make sure as a CEO you engage in some action, because we all know that small companies do not have the luxury of employing policy people on staff. We all want the best for our companies and our employees. Being at the forefront of what is happening and getting involved will make you and your company better.