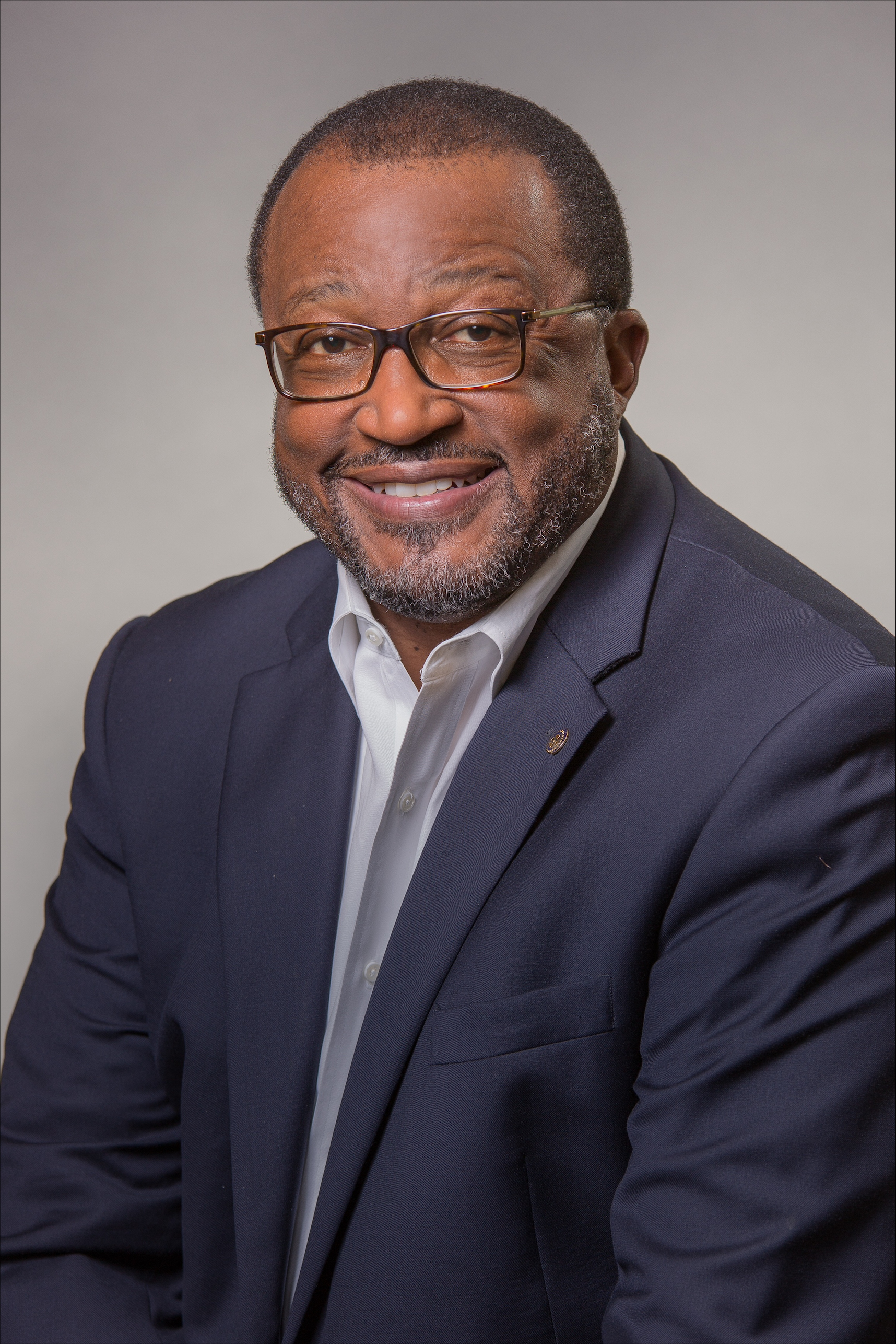 C. David Moody, Jr
President & CEO
C.D. Moody Construction Company, Inc
C. David, Moody, Jr. is a native of Chicago, Illinois, who spent his childhood years there before relocating with his family to Ann Arbor, Michigan. From there, he matriculated to Morehouse College in Atlanta, Georgia, graduating with a degree in psychology in 1978. He then attended Howard University, earning a professional degree in architecture in 1981 after three years of study.
In 1988, he established C. D. Moody Construction Company, Inc., now one of the largest African-American-owned construction companies in America. For more than two decades, Moody's company has appeared every year on Black Enterprise magazine's "Top 100" list of the nation's largest Black-owned industrial/services companies. The Atlanta Business Chronicle has ranked his firm as one of Atlanta's top 25 commercial contractors and top 100 private companies.
Over more than 34 years, his firm has safely built and delivered more than 150 commercial projects valued at more than $2 billion. Some of his recent projects include the new home of the National Football League's Atlanta Falcons, Mercedes Benz Stadium; the new home of the Cyclorama at the Atlanta History Center; and the Maynard Jackson International Concourse at Atlanta's Hartsfield-Jackson Airport.
Moody also has a keen sense of community service. He founded the C.D. Moody Foundation to provide financial assistance for students with a passion for construction and entrepreneurship, and to date has awarded more than 80 individual scholarships. He has funded endowed scholarships at Morehouse College, Howard University, Georgia State University and Central State University.
Besides money, Moody devotes time with students, where he personally instills in students the endless possibilities that are directly associated with hard work, perseverance, and a positive attitude. Moody has served on numerous for profit and non profit boards. Moody is the 1st African American President for the Associated General Contractors for the state of Georgia.
Moody is the author of "Fighting through the Fear – My Journey of Healing from Childhood Sexual Abuse," co-authored with his good friend and former Morehouse College roommate, Charles W. Cherry II. The book describes his harrowing personal journey as a childhood sexual abuse survivor. Moody's next big adventure is hiking Mt Kilimanjaro in January 2023.
His personal blogsite, MoodySpeaks.com, showcases his talents as a photographer, motivator and inspirational resource for healing for other survivors of childhood sexual abuse.
MoodySpeaks.com also allows people to see him in another role as a successful husband and father. Moody and his wife Karla they have two children, daughter Karia and son Charles III. He is now a 1st time grandfather. He and Karla reside in Lithonia, Georgia, just outside Atlanta.