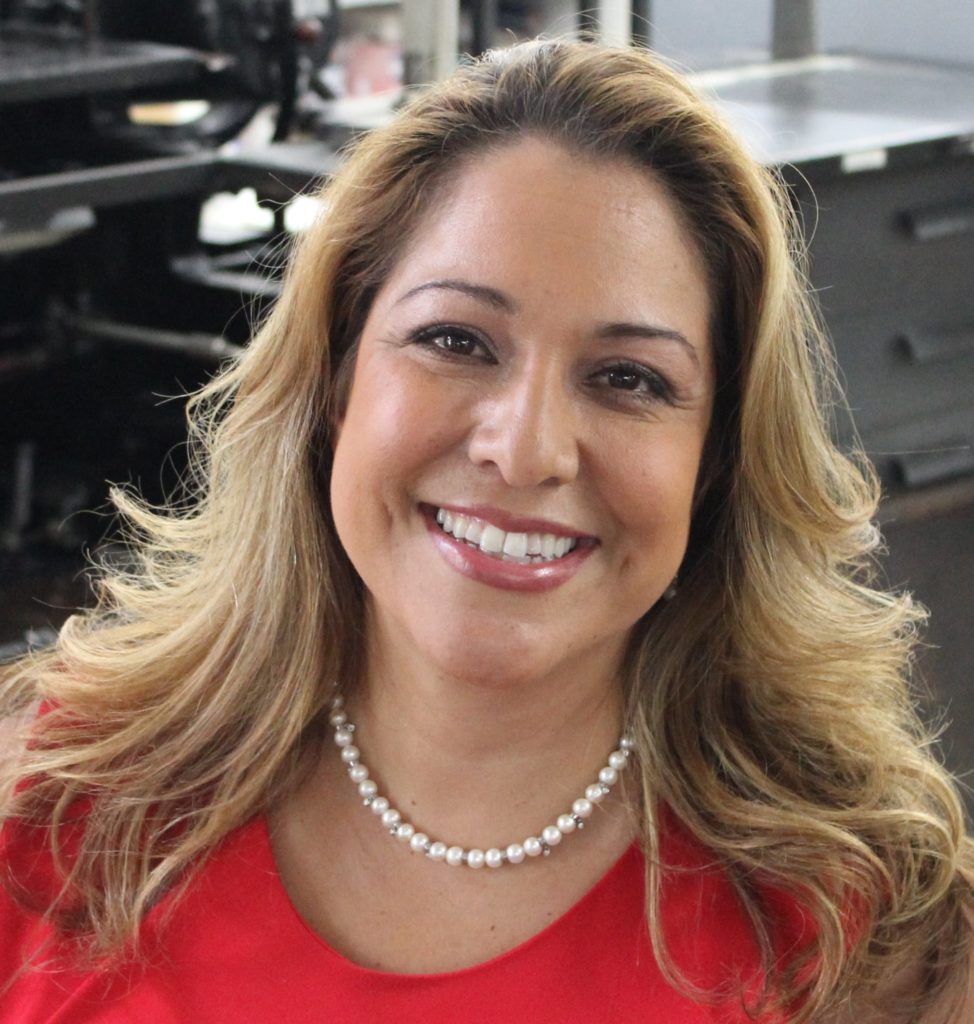 Rebecca Aguilera-Gardiner
Vice President
Diego & Son Printing
CEO Rebecca Aguilera-Gardiner is the co-owner of a successful SDVOSB/DVBE second-generation printing business. She has over twenty-eight years of experience in sales and marketing and has been essential in the continued growth of the 50-year-old company.
Rebecca has nearly 20 years of experience in organizing and successfully executing national Veteran conferences. In 2016 she co-founded the Veterans In Business Network, helping connect Veteran businesses with corporations and government agencies for contracting opportunities. She is also the former Chair of the San Diego Workforce Investment Board.
Currently, Rebecca is active in Business Leaders United and was invited to the White House for a bill signing by President Obama. Rebecca is also a member of Business Forward and has advised on the TPP and environmental issues. She was instrumental in getting California Governor Jerry Brown onsite to her business for a bipartisan bill-signing concerning workers comp. Her business has won several awards including MBE Supplier of the year and Family-Owned business of the year.
In 2016, Rebecca won the John Rak Award for her dedication to helping SDVOSBs. Rebecca was honored at the MCCSN "Women Leading the Way" luncheon in March 2017. In May 2019 Rebecca received the Leadership Award at the 3rd Annual Women of Excellence Awards Brunch. She received the Veteran's Business Enterprise Champion of the Year Award from NaVOBA in June 2022. Rebecca stays active in the business community and enjoys sharing her experiences with others.