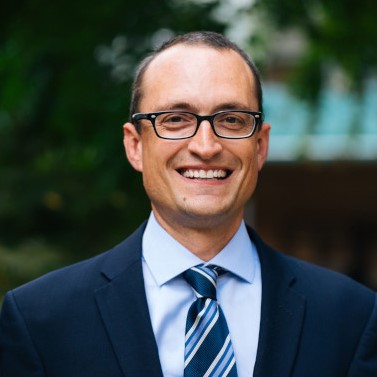 Jeffrey Connor-Naylor
Director
Business Leaders United
Jeffrey Connor-Naylor began with National Skills Coalition in 2021 as the Director of Business Leaders United (BLU) for Workforce Partnerships. BLU is a national business network comprised of leaders from small and medium-sized enterprises representing a range of industry sectors who are concerned about our nation's skills mismatch and promote public investments in skills training and education that prepare America's workers for jobs in the 21st Century economy. Jeff provides overall direction to the BLU program as well as developing strategies to engage and expand the BLU network.
Before joining National Skills Coalition, Jeffrey worked as a Deputy Director at ReadyNation (an initiative of the national nonprofit Council for a Strong America), which supports business leaders to advocate for research-based policy solutions that help children and youth succeed in education and the workforce. In this role, he recruited and engaged leaders from Fortune 500 companies, small and medium-sized businesses, and business membership organizations. During his time with the organization, he also built the country's largest privately-operated business initiative that helped companies of all sizes promote the 2020 Census with their employees and customers.
Jeff has also served as Director of the Northern Virginia Office at The Commonwealth Institute for Fiscal Analysis, a Virginia-based policy think tank, where he oversaw the organization's workforce development portfolio. As Lead Organizer with Homes for Families, Inc. in Massachusetts, he worked with non-profit leaders across the state in support of affordable housing policy.
Jeffrey has a Master of Social Work from Boston College and a B.A. in Religious Studies from Hiram College.