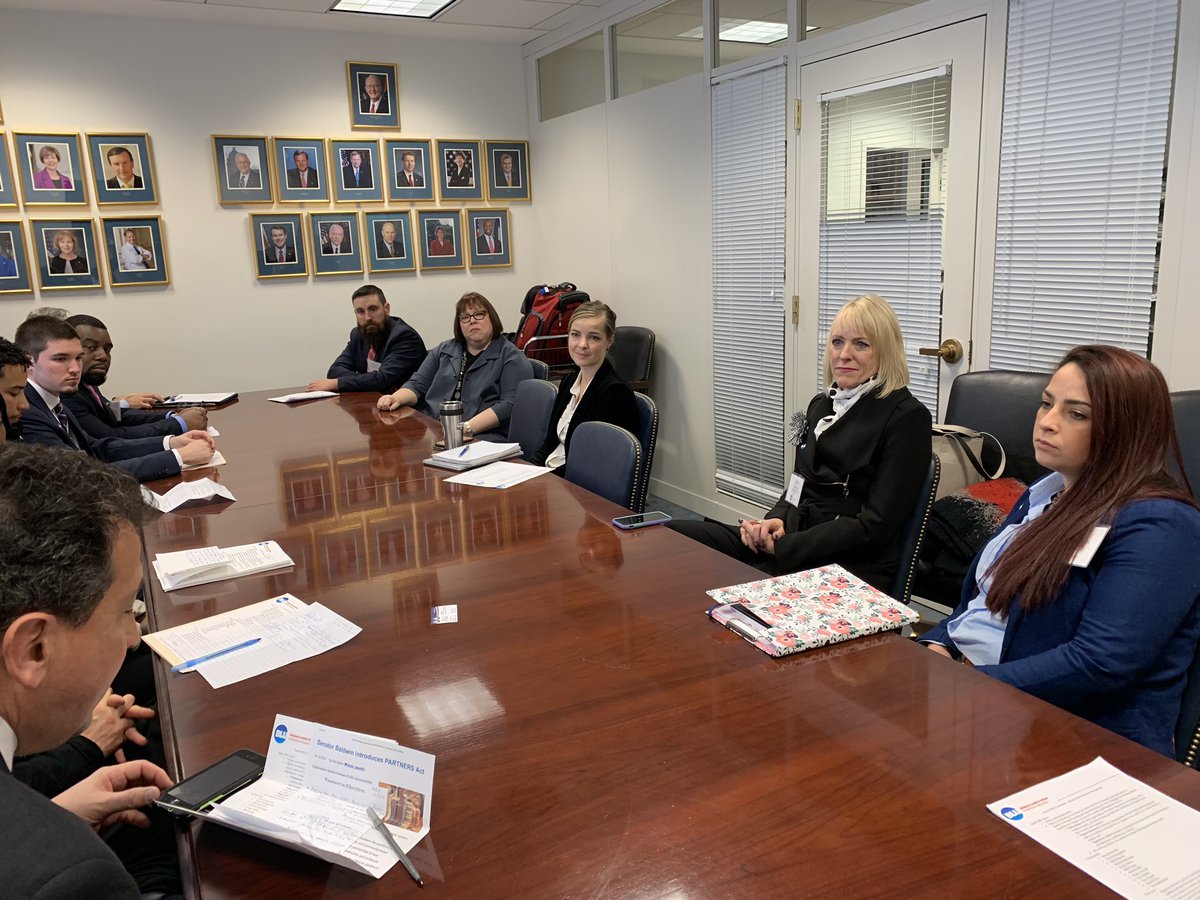 On November 14-15, 2018, Business Leaders United and National Council for Workforce Education (NCWE) brought to Washington, DC, more than 30 business leaders and their community and technical college partners to elevate their regional efforts to meet the skills-related needs of their communities. These business and community college leaders—representing a total of 14 states—met with their members of Congress to demonstrate the value of partnerships on the ground, to highlight the barriers they face, and to emphasize the supportive role that federal policy could play in their collaborative effort to close the skills gap and cultivate a sustainable pipeline of skilled workers in their home communities.
Arriving just a week after the midterm election, amid orientation for newly-elected members of Congress, the BLU fly-in participants seized the moment to elevate skills as a priority in the new Congress—especially as legislators consider updates to longstanding federal policies that affect workers and employers—including the Higher Education Act (HEA). The HEA, which was last updated by Congress in 2008, plays a crucial role in preparing students to succeed in today's workforce—and should be updated to reflect the true needs of students and employers in our 21st century economy. In light of this, business and education leaders focused their advocacy on a set of measures that Congress should consider as part of an HEA reauthorization, including those that support and bolster the collaborative, partnership-driven work that is necessary to meet the demand for skilled workers in their communities. These policies would:
Expand Pell grants to allow use on the types of short-term credentials demanded by industry;
Increase transparency of postsecondary outcomes so businesses and workers can have a better sense of what to expect for their investment;
provide targeted funding to grow and support these partnerships between community colleges and businesses.
As part of this fly-in, BLU hosted a hill briefing for Congressional staffers, which highlighted real-time examples of how sector partnerships are contributing to the success of students, workers, and employers. This briefing featured Keith Yancy of Fiat Chrysler Automobiles and Ne'Keisha Stepney of Waubonsee Community College in Illinois to spotlight the Mopar Career Automotive Program—a partnership to train automotive technicians on Waubonsee's campus—as well as Matt Leif of Hennepin Technical College in Minnesota, who spoke about a similar partnership with local manufacturing associations to develop the M-Powered program at Hennepin Tech. Each of these examples helped demonstrate what these partnerships can look like on the ground, and why supportive federal policy is critical to their success.
Following the fly-in, Senators Wicker (R-MS) and Isakson (R-GA) both signed on to the JOBS Act, a bill that would expand the use of Pell grants for short-term credentials.
Resources: